Previous
Next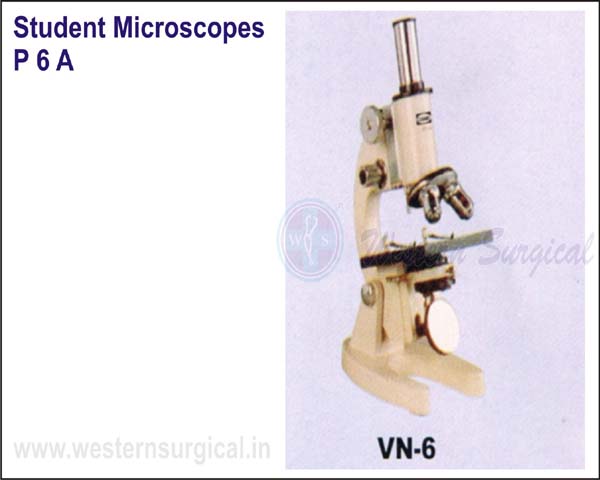 VN - 6
Last Updated on : 10-1-2017
STUDENT MICROSCOPES
VN - 6 Junior Medical Microscope (Moveable Condenser) :
Same as VN - 5 but condenser movable by rack and pinion. With this movrment of condenser , intensity of light can be increased and decreased according to the high power and low power objectives for better contrast and image.
Packed in Thermobox :
Objectives : 10 x and 45 x
Eyepieces : 10 x and 15 x
A. SUP. ISI MARKED
B. SUP. NON ISI
C. Regular
D. Rtn.
E. V.Cheap
For Wooden Box